Variety Magazine, Ken Eisner
for full review click below:
http://www.variety.com/review




Click Here for NPR interview




Click Here for Jeff's Latest Book




Click Here for Jeff's Latest Article




Click Here for Next Fundraiser




Click Here for Dog Blog




Click Here for Ye Olde Firetrucks



Make $$$ for your Non-profit and have a blast.
Jeff has produced shows for over 20 non-profit organizations. The shows have raised collectively close to a half million dollars. Most recently, he helped raise $15K for Autism Speaks. Jeff has helped raise money for varying causes including MS, Diabetes, The South Hampton Fire Department, The Montauk Playhouse, and various schools. Jeff does a 10 minute opening and then brings up a national headliner. Here are just a few comics he has worked with: Dan Naturman, Jim Gaffigan, Edie Brill, Jessica Kirson, and Lynne Koplitz.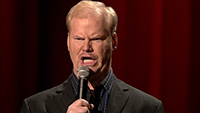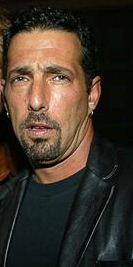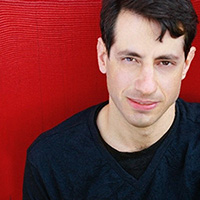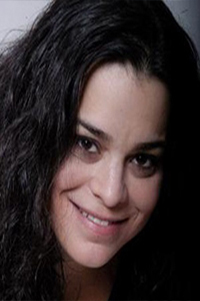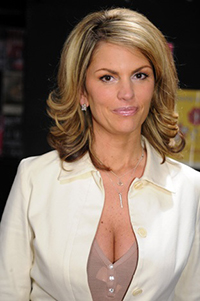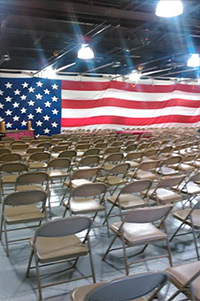 Jimmy Heuga foundation(MS) 70,000 raised
The Kind Foundation (Florida) 60,000 raised
South Hampton fire department 6,000 raised
Montauk Play House 5,000 raised
Lions Cub 3,000 raised

call 631-466-7223 to book your foundraiser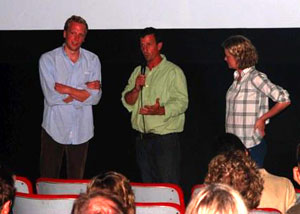 Jeff (middle) with movie director Tod Williams, and actress Gretchen Mol, discussing learning disabilities and drug and alcohol abuse.

"Jeff's lecture went very well.There was good student feed back. We plan to have him back in the fall."
-Timothy Dunn, Union College Director of Fraternity and Sorority Affairs

"I highly recommend Jeff Nichols as a speaker for any school. He was a hit with both the faculty and the students. Many at Hunter High School feel that Jeff was one of the best guest lecturers we have had in some time, as he spoke from the heart and was extremely entertaining. The clips from the movie helped supplement his lecture, and his message of the dangers of A.D.D medication abuse was relevant."
-Neal Potter,curent Athletic Director/health teacher, Hunter College High School, New York, NY
Jeff has performed at more than 100 colleges and has done question-and-answer sessions after Train Wreck was shown at top film festivals such as Michael Moore's Travis City Film Festival, Hampton Film Festival, and the Seattle Film Festival.
Videos
Train Wreck trailer: http://www.youtube.com/watch?v=hbgAuHuL9DE

Simon and Schuster Promo Video

Here is Jeff Speaking at Hunter College High School In New York City last April. It is a short comedy clip. It is not the best footage but you will get basic idea of program



New video: Jeff at The Open Center NYC Jan 11
click here:





(Jeff has plenty of references available upon request.)
"A few years back I had the pleasure of watching stand-up comic Jeff Nichols perform at a large 12 step convention in NYC. I was attracted to his honest message of hope, and asked him to come to speak for me at Awareness week. He was a great success with the kids and the faculty: hysterical, informative and completely disarming. The Q and A was a blast."
- Stuyvesant High School, Manhattan (one of the top public schools in the nation), Yvette Diaz, former guidance counselor/activities board (S.P.A.R.K program)

"A startlingly funny look at life in the messed-up lane, 'Trainwreck: My Life As an Idoit' -- misspelling intentional -- might be dismissed as cinematic tomfoolery if it weren't based closely on events recounted in comic Jeff Nichol's memoir."
- Variety Magazine, Ken Eisner


for full review click bellow:
http://www.variety.com/review/
"This is a romp of a book, a rowdy ride and yes, there's a promise of that new American condition: redemption. The writing is leavened with a dazzling comic energy and you will want to cheer Jeff Nichols when he arrives at that sweet clearing in the woods."
- Frank McCourt, Pulitzer Prize winner of best selling Angela's Ashes and long-time teacher at Stuyvesant High School

"For an unusual twist, readers may turn to Trainwreck: My Life as an Idoit by Jeff Nichols. From Touchstone, this is the offbeat, funny memoir of an adult with ADD, dyslexia and other disabilities."
- Publishers Weekly(From Book Fair Guidebook)

"Nichols anecdotes are funny and the pacing makes for an entertaining read. He writes with a comics ease and timing."
- Additude Magazine



"The most outrageous/shocking book ever written about Learning disabilities"
- Jeff's mother

Let Jeff Raise Money for Your Nonprofit Organization
Jeff has also produced comedy shows to raise money for various causes over the years with top acts like Dan Naturman, Eddie Brill, and Jim Gaffigan. So. let Jeff raise money for your school! (Fact: If you are doing a comedy event at a comedy club, you are spending way too much money.) Jeff bring great comedians that speak about education, learning disabilities and the trials and tribulations of LD parenthood.
South Hampton Fire Department
Animal Rescue

Simon and Schuster, About Jeff's Book:
Growing up a privileged Manhattan kid, Jeff Nichols should have had it all. Instead, a plethora of learning disabilities and conditions ranging from ADD and dyslexia to a speech impediment and a touch of Tourette's syndrome made life anything but smooth sailing. In TRAINWRECK: My Life as an Idoit (Touchstone, an imprint of Simon & Schuster; July 7, 2009; $15.00/paperback; 1-4165-9916-9), Nichols turns the dysfunction memoir on its head for an irreverent look at how one "idoit" finally made good.

Bounced out of a string of elite private schools, Jeff eventually limps his way through college, where he drinks everything that is offered to him and tries every drug known to man (along the way earning the nickname Iron Lung , for his uncanny ability to inhale from a four-foot bong without coughing). By the skin of his teeth, Jeff graduates and lands a job on Wall Street, where he manages to last a year before being unceremoniously dismissed with the words, You are weird, incompetent, and often stink of booze.
Nearing rock bottom, Jeff finds salvation in Alcoholics Anonymous — the perfect forum for (what else?) testing material for his stand–up act and meeting girls. After a string of disastrous odd jobs (dictionary salesman, Broadway usher, NYC public school substitute teacher) and equally disastrous, well, disasters (dangling perilously from a rooftop, wrecking a 28-foot yacht off the coast of Long Island, and burning down his family's lake house with a space heater), Jeff's life takes a crazy turn for the better when a major indie production company (Behinds hits like: Internal Sunshine, 21 Grams, Friends,With Money, and the Savages, decides to bring his story to the screen.
Always hilarious, at times disturbing, and yet oddly inspiring – Jeff Nichols offers proof that a life disastrously lived can still turn out beyond anyone's wildest imaginings.